OFFER ?600 WEEKEND: MONTHS OF JULY, AUGUST AND SEPTEMBER!! TELEPHONE 920231245, (Tell us where you have seen us and we will offer you this offer)
 
RURAL TOURISM OF QUALITY

Beautiful rustic house of new building, very wide and located in the small village of Casas del Puerto.
It uses the most traditional materials of the area, such as the stone and the wood.
A place full of charm where you will find the best place to rest and to forget the stresfull spaces of the big urban cores, enjoy the silent, the whistle of the nature in its purest state, high snowed peaks, streams and gorges of crystal waters, paths that get in the thickness of the forest, you will not be sorry.

Ground floor, it has a surface of 180 m2, it has four double bedrooms with bathroom inside and television in each of them; a wide living-dining room with American kitchen an a porch with wonderful views to the mountain chain.
 
Upper floor, it also has a surface of 180 m2, it has four double bedrooms and a marital one, two full bathrooms, a wide living dining room with fireplace, big equipped kitchen, with any kind of tableware and electrical appliances (washing machine, microwave, fridge, oven?) and a porch with wonderful views to the mountain chain.

The houses have 50 m2 of yard with barbecue and garden furniture.

We have to our customers? service a natural swimming pool located in a private ranch of exclusive use for the rural house, about 10 minutes walking and 5 by car, its water come from a close natural spring with wonderful grass and exceptional views.
 
KIND:
Casa Rural
CAPACITY:
16
RENTAL:
full / full
LOCATION:
Population
PETS:
no
DISABLED ACCESS: no
EQUIPMENT AND SERVICES
Indoor kit
Balcony, Bathroom in the bedrooms, Heating, Fireplace, DVD/video, Restaurant, Meeting room, TV in bedrooms, TV in living room
Outdoor kit
Barbecue, Garden, Garden furniture, Yard, Swimming pool, Porch, Terrace
Summary of the features: Central heating Breakfast lunches-dinners Discabled people In urban core Close to the snow Stereo Yard Shop Sport facilities TV living room Tv bedroom Internet Swimming poo Garden furniture Barbacue Terrace Fireplace Bar-Caffee Restaurant Dining room Rural House El Badajo-Cadereros Pets are not allowed  
WHERE TO GO
Nuestra Señora de Sonsoles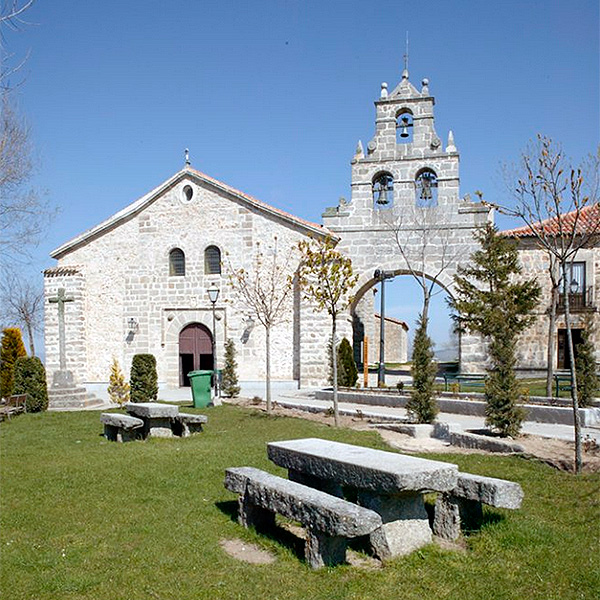 Uno de los lugares más emblemáticos de la ciudad, y uno de los sitios de visita obligada para todos los turistas que se acercan a Ávila, es la ermita de Nuestra Señora de Sonsoles.
Castillo de Valdecorneja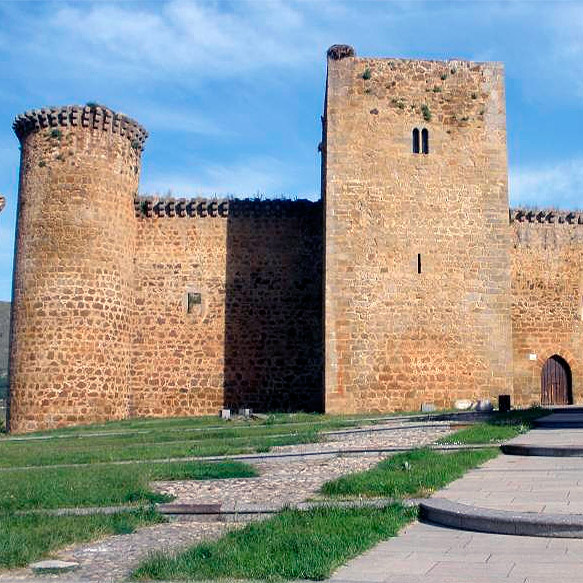 Controla en Barco de Ávila el paso del valle y el río Tormes desde el siglo XII. Destaca su planta cuadrada con sus grandes torres de planta circular en las esquinas y la cuadrada torre del homenaje.
Castillo de Manqueospese
Castillo de Manqueospese, también llamado Aunqueospese o Malquelespese domina todo el Valle Amblés y permite ver justamente las murallas de Ávila por encima de las lomas de la sierra de Yemas. Se con...
ENVIRONMENT´S INFORMATION
Casas del Puerto de Villatoro
Municipality of the region El Barco de Ávila-Piedrahíta, in the top of the valley of Corneja. Its parish was born in the XV and it was extended in the two next centuries and it has coffered ceilings, baroque altarpieces and a bell tower from 1690. There are five crosses from an old Stations of the Cross, as well as an ancient stony ordeal and remains of a forge. Good panoramic views of the valley of Corneja and of the surroundings. On the 3rd of February people dance in front of Sain Blas, day where the women show their typical suit. Other typical festival is on the day before of the King´s day when the young boys are dressed up with blankets to frighten the children who have cowbells. In local gastronomy the "machaconas" potatoes or "manzás" highlight.
Tours
Bonilla de la Sierra, Villafranca de la Sierra, Molino del Tío Alberto, Villanueva del Campillo, Nacimiento del Río Adaja, Piedrahíta, Subida al Puerto de Peñanegra, etc...